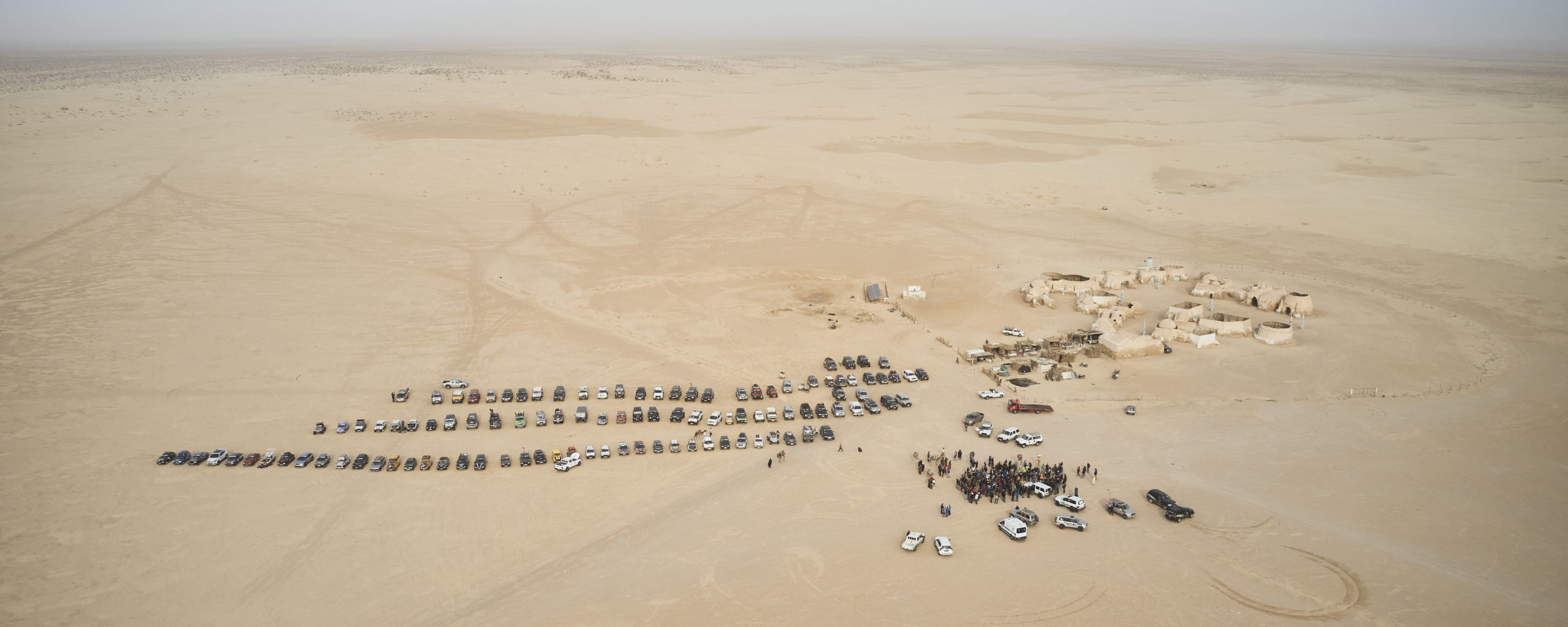 THE DAKAR OF THE 70'S FOR TODAY'S ADVENTURERS
If you are reading this it probably means you have dreamed of participating in a great marathon event like the Dakar or the Africa Race!I have always been in love with the motor world, and the first raids of the 70s and 80s. Unprepared vehicles, pilots with limited experience, an unknown continent and very few means. That was adventure. When I considered creating the first edition of the Maroc, that was the spirit I wanted to honour. Obviously there is no comparison, the difference in preparation, costs and demands of those events and ours is immense, but I am sure that we do feel the same challenge, we do enjoy and suffer the same sensations and the same spirit of adventure accompanies us.
The Tunisie Challenge has been conceived and created as a twin event to the Maroc Challenge. It shares the advantages of being an open event, regardless of team experience or vehicle preparation. And also shares the concept of creating an environment in which camaraderie is not at odds with competitiveness. To those of you who are veterans of the Maroc Challenge, I recommend you join us. You already know that each Maroc edition is unique; the routes, stages, people, sensations and experiences are always different. This time however, everything will be completely new… A different country where you can no longer count on the comfort of familiar places… I especially encourage those of you who are considering joining us for the first time, to try out this new adventure (and not just because in this event veteran teams will have fewer advantages…). As I always say, this is an adventure and therefore anything can happen, but if you can be assured of one thing, it is that there will be both suffering and satisfaction (not always in equal measure). There will be moments when you will think back wistfully about reading these very words, you may even regret having embarked on this adventure, but maybe a few hours later or the next day you will be surprised by the enormous satisfaction of being part of this event.
Actually, the only thing that I can fully guarantee is that Tunisie will be a totally unique experience.
Welcome to the Tunisie spirit!
Rui Cabaço — BriefingMan