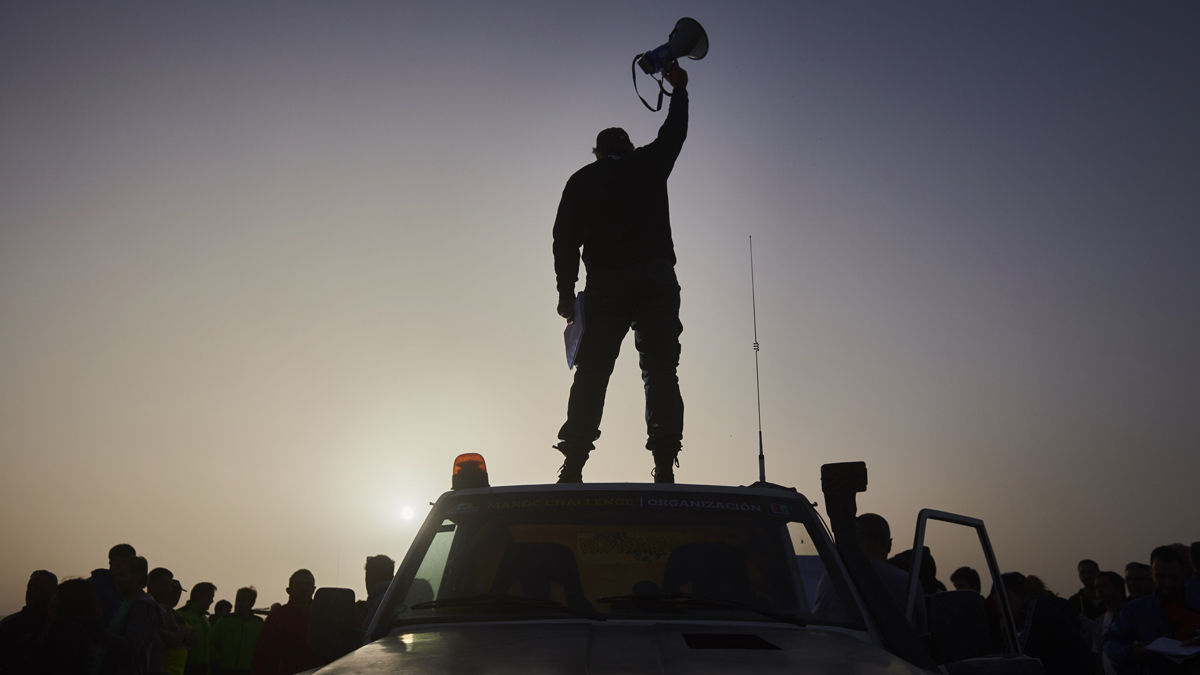 Rui Cabaço, the Tunisie Challenge Spring Edition 2022 briefingman, shares his experiences a week before the start of the event to give us a taste of the adventure that awaits us.
One week away from the start of the Tunisie Challenge, how does it feel to resume activity after being forced to postpone four editions due to the pandemic?
After two years treading water, we are back on the move and both organizers and participants want to return to a certain normality. This is an immense joy for us and motivates us to set out on this adventure with renewed enthusiasm.
Has it been difficult to design and manage the event in record time?
It's a new country for us and geographically we don't yet know it well enough to allow us to visualise the stages clearly, so obviously it took us a bit longer than usual to do the reconnaissance. However, what really kept us busy and has proved more complicated is contracting new providers and understanding how certain services and institutions work, but in general everything has been very positive. The support of the Tunisian Automobile Federation and the National Tourist Office has been of great importance.
Why Tunisia?
Tunisia has always caught my eye for being a country that is very open to tourism, with fascinating history, touristic infrastructure and an extensive desert, which is what many of us are looking for in this adventure. The combination of all these factors makes it the perfect place to Celebrate the Tunisie Challenge.
Should we expect significant changes from what we were used to in the Maroc Challenge?
The philosophy is the same, as is the structure and operation of the event. What really changes is that it is a new country, with flatter terrain and tracks with fewer stones and more sand. For both organization and participants it will be a challenge to adapt to Tunisia in the shortest time possible.
Will it be an adventure?
A big adventure! Plus, this event will be very special for many of you, as it will be your first time in the country and you will discover many new things along the way.
You have announced that there will be more sand and dunes, while maintaining a route adapted to each category. Are there similarities with the Moroccan desert?
There will be more sand and dunes in accordance with each category. While there are many similarities in terms of landscapes, at the track level they are more sandy and with fewer stones. As for the dunes, at least where we will be going in this edition, they are really different from what we are used to in the Erg Chebbi, Ouzina or Chegaga areas. They are smaller dunes, grouped close together, difficult to navigate and with soft sand.
Finally, what advice would you give to the participants?
Firstly, they must take advantage of this first edition to disconnect and recover as soon as possible the sense of adventure that they will enjoy in this Tunisie Challenge. As for the event, they should pay special attention to their mechanics and not force their vehicles too much, which will allow them to enjoy the country, the landscapes and plenty of good driving.